7 ways businesses are using Google Cloud AI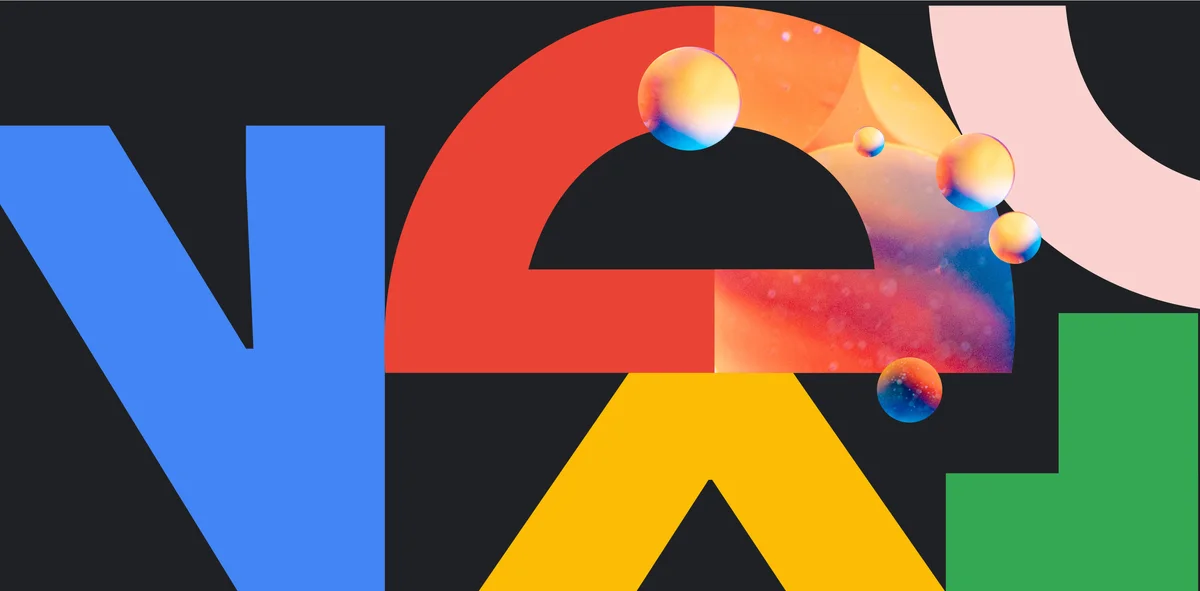 Thousands of people gathered in San Francisco this week to learn about the newest updates and technologies at Google Cloud Next 2023. Our advances in AI were a major focus especially how we're working with other companies to bring AI technology into the real world.
Here's how companies around the globe are using Google Cloud's AI services to move their businesses forward — whether it's helping customers get driving directions, plan a vacation or even order pancakes.
General Motors
If you're lost, or just have a question about your car, AI can help. General Motors has been using Google Cloud's conversational AI technology, Dialogflow, for its OnStar Interactive Virtual Assistant (IVA), which launched last year. IVA gives OnStar members responses to common questions, and also helps with turn-by-turn directions; it also routes more serious inquiries, like reporting emergencies, to specially trained advisors. Thanks to Dialogflow, OnStar's IVA is now handling more than 1 million customer questions a month in the U.S. and Canada.
IHOP
Ordering a short stack of pancakes from IHOP? If you're like 20% of the restaurant's customers, you're probably making that order online — and thanks to Google Cloud AI, IHOP's website can help recommend a side dish, or anything else you might be interested in. When you log into IHOP's online ordering system, Google Cloud's Recommendations AI solution will help the restaurant provide personalized recommendations based on what you've ordered in the past, new menu items, or current promotions. For example, if you've ordered spicy food before, IHOP's technology might recommend dishes like their new Poblano Eggs Benedict.
Six Flags
Soon, Google's AI will help you decide which roller coaster to ride first on your next trip to a Six Flags amusement park. If you download the Six Flags app, powered by Google Cloud's Vertex AI Conversation, a virtual assistant can help you generate personalized recommendations to plan your day at the park. And if you visit the Six Flags website, Google Cloud's AI can help answer your questions quickly without making you wait for a customer service agent.
Wendy's
Want some fries with your cheeseburger? Next time you hit the drive-thru, you might be telling that to a chatbot. As announced at Google I/O this May, Wendy's is working with Google Cloud's generative AI technologies, including Vertex AI, to test out a new way to order your next meal. Wendy's FreshAI ordering system lets you talk to a chatbot to ask simple questions and give them your order. FreshAI will also interpret when your order isn't perfectly exact, so if you order a chocolate milkshake, it'll know you mean a Frosty.
FOX Sports
FOX Sports just announced it's working with Google Cloud to make the most of its extensive archives. Through Vertex AI Vision, they now can more quickly input live video and images, analyze millions of hours of footage of commentary and games coverage and edit together custom footage for broadcast, social media or marketing assets. That will make your favorite athlete's highlight reel even better.
Estée Lauder Companies
Global beauty company Estée Lauder Companies (ELC) announced it's going to use Google Cloud's generative AI across ELC's brand sites. ELC, which was an early collaborator in the beauty industry with Google Cloud, will explore how gen AI can help them understand consumer sentiment — plus power its research and development efforts to come up with new products. Gen AI never looked so chic.
GE Appliances
We've all been there: It's 6:30 p.m. and you have no idea what to make for dinner, especially with the seemingly random ingredients in your fridge. Now generative AI can help you whip up a delicious meal. GE Appliances' SmartHQ app uses Google Cloud's generative AI platform, Vertex AI, to help you come up with recipes and help you troubleshoot when you need help with an appliance. The app's Flavorly AI feature will let you select a recipe category and type of cuisine, then input what ingredients you have and any dietary preferences. The result: Tailored recipes with ingredients, instructions and even photos. Later this fall, it will even include reviews, so you can rate the recipes you receive and help make the next ones you get even better.
Source: Official Google Cloud Blog
Don't have time to manage your digital marketing campaigns, design your website and setup analytics scripts, or worry about which version of your ad generates the best ROI? That's OK! LAUNCH805 is here to help!
Call 805-570-1385 or contact us online today.